As the bank holiday weekend draws to a close I decided to cook something tasty for tea. After walking around
Sainburys
for a bit I decided on seafood risotto. I thought I'd share my recipe on here in case you want to try it....It definitely hit the spot.
Ingredients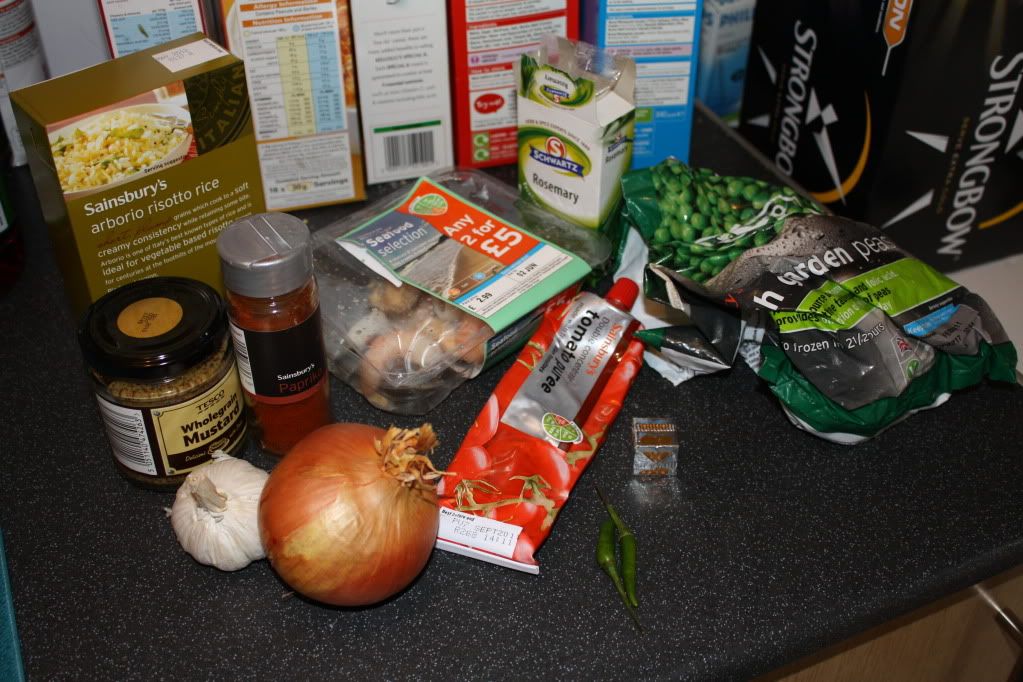 150g Risotto Rice
100g of Seafood selection (prawns, mussels squid)
1 Stock cube (Chicken/Fish/Vegetable) to make around 600ml of stock
1/2 an Onion
1 green chili
1 clove of garlic
1 handful of garden peas
1 teaspoon of tomato puree
1 teaspoon of wholegrain mustard
dash of lemon juice
shake of Paprika
Sweat the garlic and

chili

Add the chopped onion and brown
Add the selection of seafood and dash of lemon juice, cook thoroughly
for around 5 minutes to ensure the seafood is cooked through. Take off the heat and put contents into a bowl to sit.
Using the same pan to retain flavours, pour in the risotto rice and turn on the hob. Slowly add the stock and tomato puree and keep

stirring

.
Add garden peas and wholegrain mustard
Continue adding stock whilst the rice swells, in total it should take about 15 minutes.

Add the cooked seafood and onions to the pan and make sure it's piping hot before serving.